BRAND Mini-Mix Jet surface channel mixer / slatted floor mixer
The Jet surface channel mixer works according to the centrifugal pump principle and reaches a significantly wider radius than the slatted floor mixer. It is particularly suited to floating and sediment layers. The opposing agitator jet can be deflected in all directions thanks to the 360°-turnable agitator housing and makes it possible to stir every side. The surface channel mixer is also available as a pump variant. One slat has to be removed when using in an animal shed.
JET surface channel mixer
Aggressive dual agitator jet
360° pivoting (patented) enables pivoting into the transport position for easy retrofitting with a slatted floor mixer stirrer
Force-neutral thanks to outlet openings arranged on the opposite sides
Large operating range thanks to rotating agitator housing
High surface performance in deep/shallow channels/pits
Motor sizes:
at 1450 rpm and 400 V 16 A or 32 A
Stirrer lengths:
Minimum pit opening dimensions: 300 x 330 mm
With flap control: 330 x 400 mm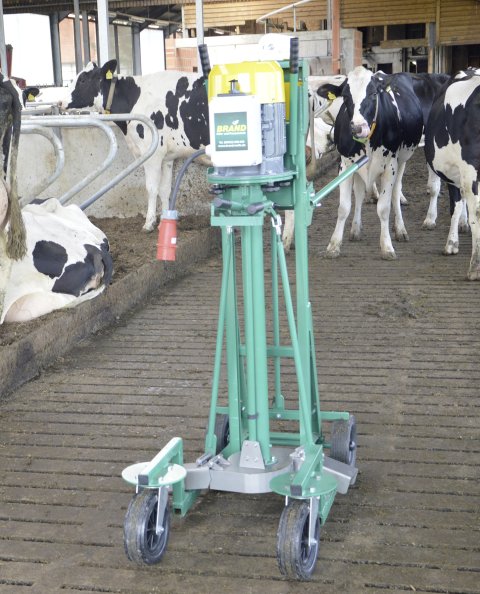 The flap control enables vertical stirring to process sediment layers and fetch floating layers.

JET surface channel mixer + pump
The pumping unit enables stirring and pumping in one device
Jet housing and vane for a dual, force-neutral agitator jet
3-way adjustable: Stir the sediment layers, general left-right stirring, pump out
Large operating range thanks to rotating agitator housing
360° pivoting (patented) enables pivoting into the transport position
Easy retrofitting with a slatted floor mixer stirrer 
Motor sizes:
at 1450 rpm and 400 V 16 A or 32 A

Stirrer lengths:
Minimum pit opening dimensions: 330 x 410 mm
Slatted floor mixer / slurry mixer special equipment:
The flap control enables vertical stirring, which is ideal for deep channels
Swivel castor set (standard in the models with an 11 kW motor or a stirrer length of 1.5m)
Safety cart brake (standard in the models with an 11 kW motor or a stirrer length of 1.3m)
The pumping unit enables stirring and pumping in one device, easy adjustment possible using the latching bar. With B coupling connection (size 75-B)
Flap control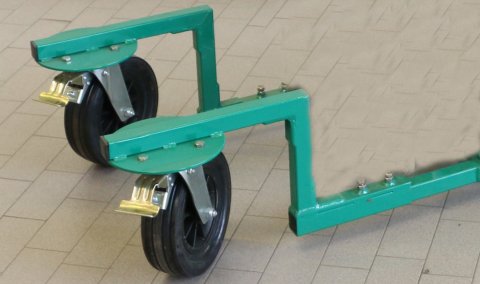 Castor set including parking brake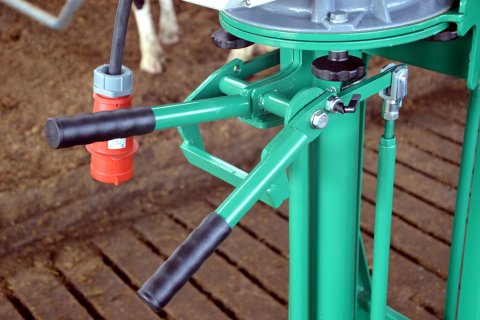 Flap control lock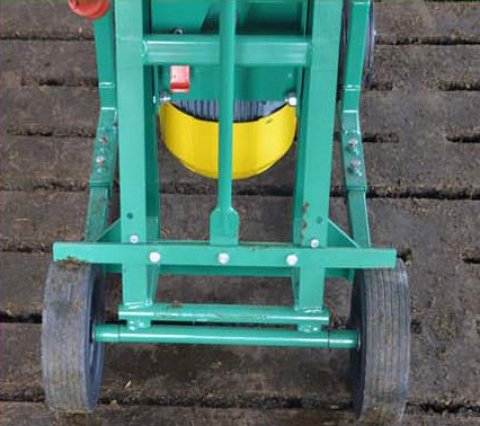 Safety cart brake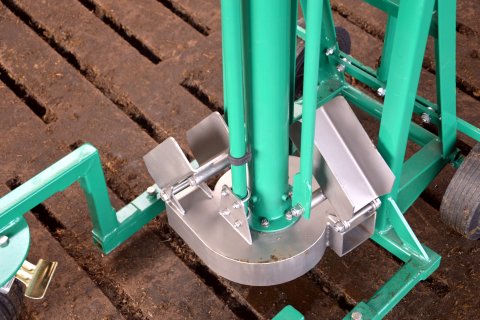 Flap control in transport position

Pumping device