BRAND slatted floor mixer / Mini-Mix slurry mixer
The slatted floor mixer is a channel agitator that can be used between the slats in the pig or cattle shed. The slatted floor mixer is available with different motor outputs and stirrer lengths and is impressive thanks to its high stirring performance for pig and cattle slurry.
The Mini Mix Jet surface channel mixer is a product addition, which is used in pre-pits or channels for example or that works in the shed simply by removing one slat.
Slatted floor mixer product overview
High-alloyed stirrer with hardened high-alloyed shaft and fixed vane
Suitable for cattle slats (23 mm) or pig slats (17 mm)
Bearing made of special bronze with water pressure lubrication
Simple vane lock in the slot setting
360° pivoting (patented) enables pivoting into the transport position
Infinitely variable stirring blade that can rotate around the motor axis
A rigid vane enables extraction or pushing work
Reversal star-delta switch with special switch axis seal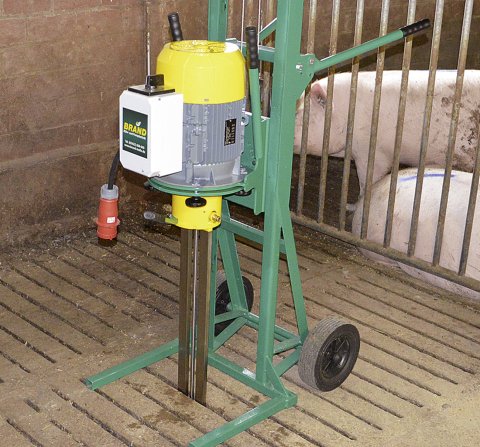 Mini-Mix (BMM S) in the pigsty
Mini-Mix (BMM R) in the cattle barn
Motor outputs:
at 1450 rpm and 400 V 16 A or 32 A
Stirrer lengths: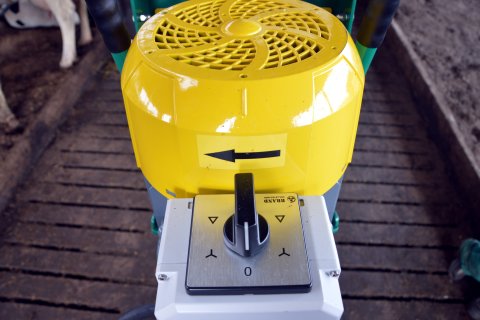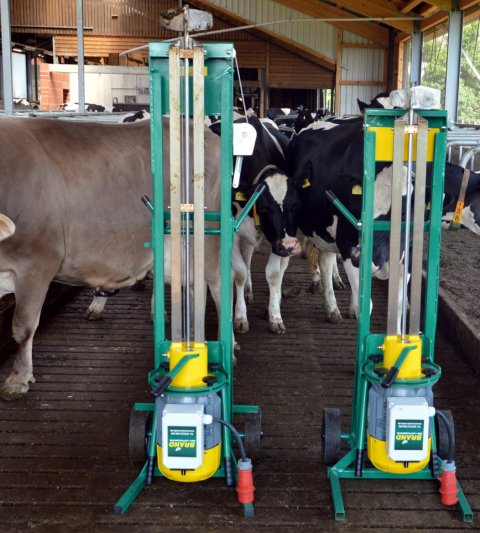 Pivoting sideways by a full 360°
Infinitely variable rotating stirring blade
Slurry mixer special equipment:
Brand safety cart brake (patented) for convenient, ergonomic approaching and setting down (standard for slatted floor mixers as of a stirrer length of 1.3 m)
Swivel castor set with locking brake (standard on slatted floor mixers as of 1.5 m stirrer length)
Stirrer cladding as winding protection in the event of a high proportion of straw