BRAND Jet 500 /700 slurry power take-off shaft mixer
The Jet system is a centrifugal pump that is not sensitive to foreign objects with two outlets. 
The various sizes provide the correct pump performance for your application from 8 m³/min. to 30 m³/min. In addition, the pumps are equipped with agitation nozzles in order to agitate the mass in advance and then be able to transfer it. 
The Jet system can be installed in all slurry mixer types (straight mixer, articulated mixer, dual-articulated mixer) instead of a standard stirring vane.
Jet 500
Housing size 500 mm x 500 mm especially for small pit openings
Maximum pump performance 8 m³/min.
6 inch pump line
The agitation nozzle can be adjusted by 360°
Hydraulic changeover from mixing to pumping
Straight mixer series
Jet 700
Housing size 700 mm x 700 mm for pits, lagoons, tanks and drive-in rails
Maximum pump performance 20 m³/min.
8 inch pump line
Two agitation nozzles that can be adjusted mechanically by 360°
Hydraulic changeover from mixing to pumping
133 mm mixer outer pipe
Hydraulic changeover from mixing to pumping
Lagoon foot for use in pools with plastic sheeting
NW200 suction hose quick coupler for quick and easy hose connection
Position (height) of the two agitation nozzles can be adjusted to customer requirements
B02-60 J2Z MP Jet 700
B05-50 MP Jet 700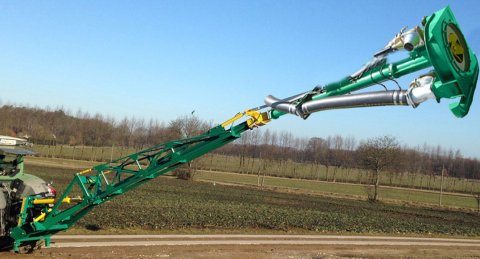 Dual-articulated mixer series J Jet 700